Royal Mail Direct IntegrationIf you are looking for a method that saves you time and money when creating Royal Mail labels look no further. We are proud to present our Royal Mail Direct Integration.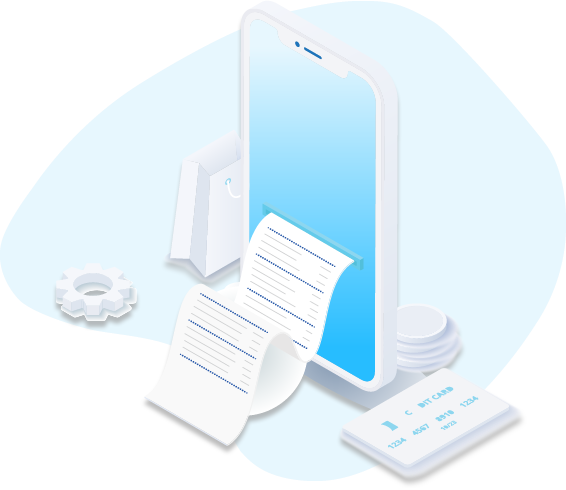 We are one of the chosen few thet Royal Mail have selected to integrate with their API, allowing our us to seamlessly generate Royal Mail labels.
This is a Direct Integration, meaning that once everything is mapped and set up, creating labels will work with just a few clicks of a button.
Meaning that all you have to do is select the orders you want to create labels for, and then just print the labels. This will also generate them on a separate browser page in a .pdf format as well, allowing you to print them out in whatever way necessary.
Now you might be wondering:
How can I enable this feature on my account?
Think no further!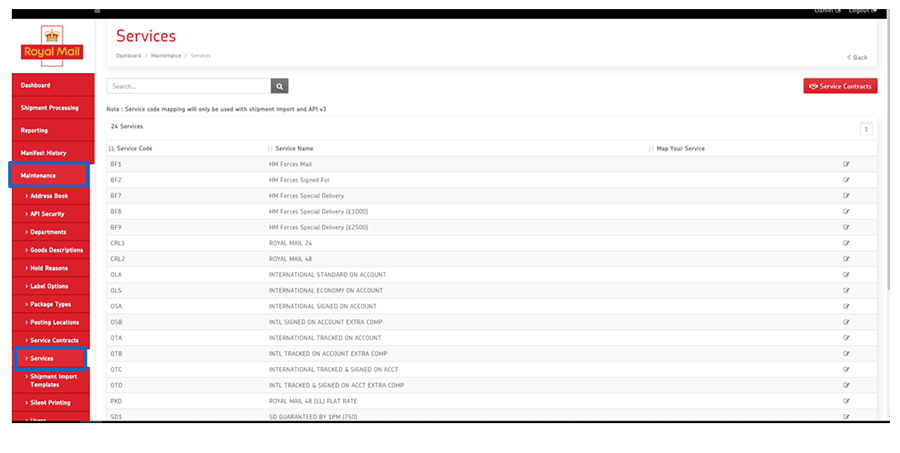 In order to get the process started, all you have to do is contact us and let us know that you are interested in the Royal Mail Direct Intergration and we will send over a Onboarding Request Form that has to be filled out with your Royal Mail account details. Once completed, send it back to us so that we can forward your Account details to Royal Mail, letting them know that we would like to add your account to our Developer account.
After Royal Mail processes your request and sets up your account, you should recieve and Email from them with your Royal Mail Pro Shipping credidentials, such as the API username and password (please note that the API password has to be set up in the Royal Mail Pro Shipping account, by browsing to Maintenance > Posting Locations > Select Posting Location number (e.g. 9000123456) > API Security).
Once you have the API username and password, forward these to us accompained by the Posting Location number found on your Pro Shipping account, and the List of services that are enabled on your Pro Shipping account (you can find these by browsing to Maintenance > Services in your Pro Shipping account).

We will then use your credidentials to enable the Royal Mail Direct Integration on your JustShipIT store, and we will enable the same services that are available on your Royal Mail account, in our Royal Mail Direct Integration.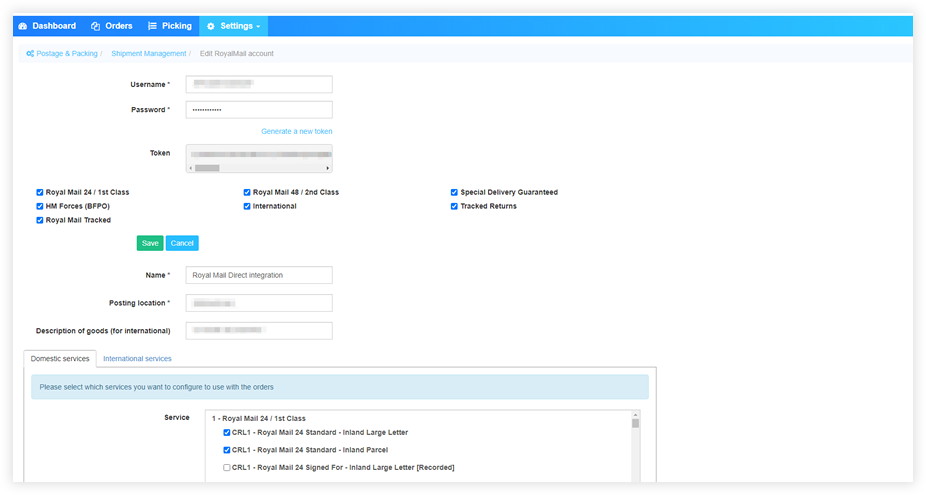 After the services are enabled they can then be mapped accordingly (ie. for the Royal Mail 24 Standard (CRL1) service code, you can map the delivery service that might be coming in from your eBay platform whitch is this example let's say would be Royal Mail 24 (Royal Mail).
After the desired service codes have been mapped you can proceed in generatin Royal Mail labels with our Royal Mail Direct Integration.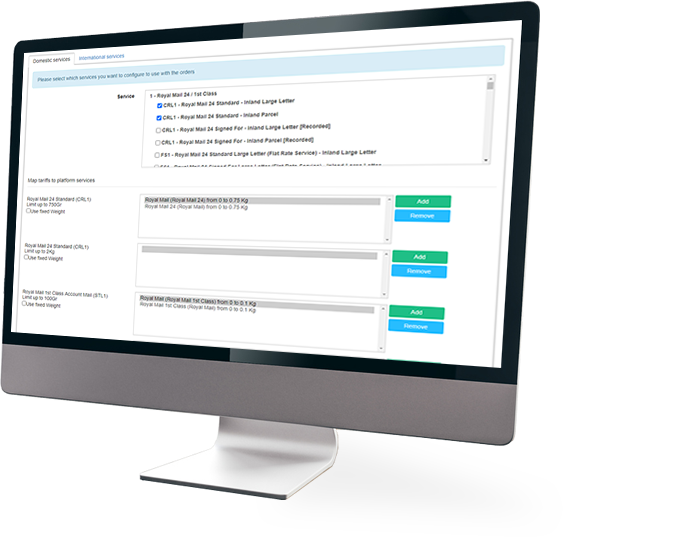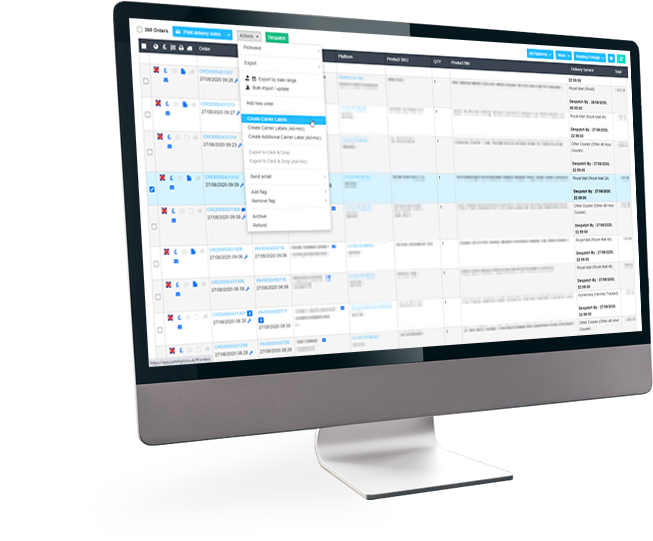 As explained above, from your orders page all you will have to do is select the orders that you want to create labels for and from the Actions section click on the Create Carrier Label button, which in turn will open up a new browser page with your labels on them in a .pdf format ready to be printed off.
Frequently Asked Questions
You can seamlessly link all of your favorite sales channels to JustShipIT with our step-by-step integration process. Once linked, all of your orders will be downloaded into our system where you will be able to manage them in bulk.
JustShipIT has integrations with the most popular courier companies in the UK such as: Royal Mail, DHL Parcel, Hermes, DPD, ParcelForce, Click&Drop and many more
We have quick integration guides that can help you set up various courier services within minutes – and if you encounter any difficulties, our friendly support staff can help you set everything up in a jiffy!
Once on the Orders grid, you will be able to select the orders that you would like to export into a CSV file. It will take you only a couple of seconds to get the file saved on to your desktop thanks to the user friendliness of JustShipIT.
Once on the Orders grid, it's quite easy to filter your orders – all of the filtering options are available on the top right hand side of the screen.
JustShipIT has a built-in Invoice template builder that allows you to quickly create custom invoices that help with your store's branding.
To print your orders and invoices, you will have to go to the Orders grid and on the top side you will find a drop-down that will allow you to select the options you want to print.
You can Sign up for a Trial here (note: no credit card details required), and if you are satisfied with the software there is an in-app option to set up a payment plan or you can contact our support for additional assistance.