Everyone knows that in order to build a successful business on eBay, you will need to find a great partner to handle your shipping, returns and managing different aspects of your business in a quick, efficient and effective fashion. Royal Mail is one of the multiple couriers integrated with JustShipIT, having the advantage of popularity between shoppers in Great Britain and even in the rest of the world.
Royal Mail is the UK's most trusted letter and package delivery company, with over 500 years of history. No wonder many business owners choose them for delivering their orders. Being such an old and popular company and also making constant efforts to increase its efficiency and service technology,  Royal Mail can help to increase that ever-important reputation with your clients and save you a lot of time and money in the process.
An independent survey conducted by Hall & Partners showed that 75% of online shoppers are more likely to use the same retailer once again in the future in case they deliver with Royal Mail. In other words, 2 out of 3 online shoppers would be more likely to use a retailer which uses Royal Mail than a retailer which uses another delivery company.
eBay is one of the world's most popular marketplaces and in case you're thinking of starting your business there, you should keep in mind that at the beginning you will most certainly despatch the packages yourself at your local post office, but as soon as your business will boom and you will experience busy shopping periods such as Christmas, Black Friday and so on, you will definitely need a trustworthy partner to handle your bulk deliveries.
Especially for these cases, Royal Mail has implemented the Business Collection service, which involves them collecting the parcels from your premises and getting them out into Royal Mail's delivery network quickly and efficiently. This is a valid service even if your parcel volumes change fast, on a regular basis. Royal Mail partners can also set a collection day each month, week or day.
And if you're one of the lucky ones, whose business has grown so much that it implies spending over £15,000 a year across Royal Mail's business services, you will benefit from free weekday collection.
You will surely have to handle returns while managing an online business because let's face it: shoppers nowadays can easily change their minds over a product or simply don't want it once they receive it. With Royal Mail Tracked Returns®, you have the opportunity to have a better view over the returns process. This will encourage your customers to buy from you again.
Oh and in case you need that return to happen as fast as possible, the Royal Mail Special Delivery Guaranteed Returns® service guarantees that the returned goods are back with you by the next working day before 9:00AM or 1:00PM.
Another great Royal Mail return service is the International Business Parcels Returns tool, that offers fast, cost-effective overseas returns, thus allowing your customers the confidence to buy from you and from the UK in general.
Importing your eBay orders so you can pay and also print postage labels at home and particularly save time when entering the information of your recurrent customers is done with Click & Drop, another delivery tool that ensures your business' success.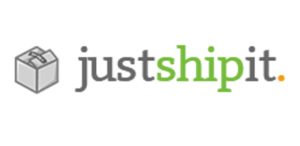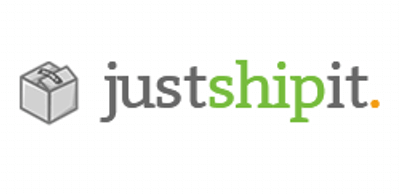 Seeing this, you should keep in mind that Royal Mail is a great delivery company for your eBay orders. But as soon as your business will grow and you will start being active on multiple channels, including Amazon and Rakuten, you should definitely focus your attention on an application that is able to integrate with multiple market places.
JustShipIT produces your invoices and labels automatically saving you lots of time over traditional manual methods of copy and paste. Labels can also be printed via a Dymo Printer. The app also allows you to export your orders to different carriers in order to update the tracking information easily.