Organize and print Shopify orders easily
Online sales are reaching higher and higher levels each year, as people tend to avoid shopping in public. Retail is continuously changing, and the way people shop has an impact on retailer activity.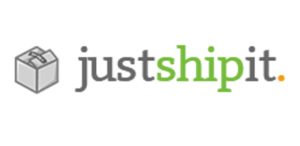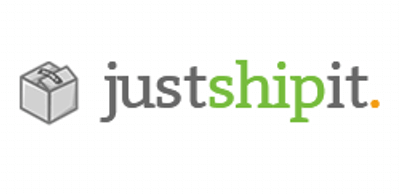 Nowadays, more and more businesses are switched from a costly on-site shop to an online web-based shop, with fewer costs and a huge level of versatility. Basically, an online store can function on multiple platforms and increase profits by multi-channeling their activity.
JustShipIT allows sellers to download all their orders quickly with seamless integration into one interface by using the new "plug-and-play" support for over 10 leading shopping carts, including Shopify.
Selling on Shopify, one of the multiple platforms integrated with our app can help sellers increase their profits thanks to its versatility. Sales can be performed in an online store, on social media and online marketplaces, and using other online sales channels, not to mention in person. Sellers can also build a custom storefront to offer products for sale in mobile apps, external websites, or video games.
But what is impressive about the Shopify business model is its inventory management solution. Shopify's inventory management system lets you group products by category, type, season, sale and more. Automation is a breeze when you use smart collections to sort products according to price, vendor and inventory level. And there's no limit to the number or type of products you can set up and sell through your online or retail store.
Managing several variations of a single product can be tricky if you don't have a proper inventory management system in place. With Shopify, you have free reigns to offer any number of versions for a single product to reflect different sizes, materials, colors and more. And every variation can have its own SKU, price, weight and inventory number.
Especially in an e-commerce store, failing to track stock counts can be detrimental to your online business. With Shopify's inventory management system, you can seamlessly track stock counts, set up automated reminders to place orders or to manufacture more product when the count hits a certain number, and update inventory numbers when you receive a new shipment. Never let customers order out of stock items again and stay stocked with inventory so you can avoid finding yourself with too little or too much stock on hand at any given time.

JustShipIT enables sellers to search for a product easily, with a range of filters. This is extremely helpful in case any lost orders need to be reviewed or refunded. All orders are counted, as the JustShipIT pickwave will reset automatically their number at the end of each day, keeping sellers updated with the number of orders that have been processed.
With numerous inventory apps and plugins to choose from, you can sell across multiple channels, set up reminders, automatically request product reviews from customers and so much more. Why does this matter? Because it can help you plan future orders, forecast sales, create successful marketing campaigns and design special promotions around your inventory numbers.
Selling on multiple channels, including Shopify, may very well be a hassle, especially if the business is growing and sales are boosted. Pressure comes from success and when a sale service is provided perfectly, it adds a high-value proposition to the company. But things can take rapid turns for the worst if orders are not delivered in good time or if they are incomplete/unable to be set due to bad inventory and order management.Shopify allows you to sell and personalize your selling process, but you will definitely need JustShipIT in order to offer great services at all times in case you are selling on multiple channels. All your data is held on our high-speed servers and protected behind dedicated firewalls. Without any breaches in its security so far, JustShipIT is one of the safest order management tools on the market. In addition, all your invoices are backed up to our mirrored servers so your data is safe. JustShipIT allows you to print Shopify orders with a couple of clicks
Basically, when using JustShipIT, your main focus should be on providing the best products for your clients, because the quality of your service will enter under the app's responsibilities. In other words, our app will take care of your business while you take care of business.