The perfect software with Click & Drop integration
JustShipIT has integrations with Royal Mail, UK Mail, Yodel, DPD, Collect+ and basically all the other major courier services available. This means that our users can manage the activity of their selling platforms and the shipping process for all successful sales from one interface.
Royal Mail's Click & Drop is a complex tool, also integrated into JustShipIT, which allows sellers to pull all their orders from their online stores into their Click & Drop account and get their packages out of the door in practically no time.
Buying postage online can be done either by guest checkout (for quick postage and payment) or by registering.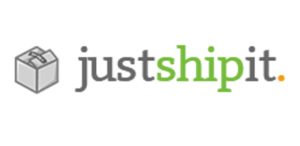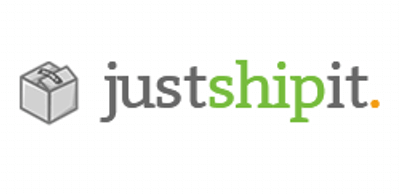 Registered users can create one-off shipments or upload multiple shipments via a CSV file, manage regular dispatches, save return to sender
addresses, create and use an address book, print multiple labels on an A4 sheet, process orders automatically if selling via online stores.
There are two types of user accounts available on Click & Drop, Standard and Administrator. When you register an account with Click & Drop, you'll automatically be set as the administrator. This means you have full access to all areas and functions, including adding other users to the account, editing their profiles and even deleting them when necessary.All these actions can be taken within the "Settings" category. On the other hand, Standard users will still be able to view and process orders, but will not be able to access any of the account settings.
JustShipIT produces your invoices and labels automatically saving you lots of time over traditional manual methods of copy and paste. Labels can also be printed via a Dymo Printer. Also, the labels are integrated, allowing you to print both the invoice and label on the sheet, thus saving time and money.
The Click & Drop tool is reliable as it supports multiple online store accounts at a time, it allows card, PayPal, or Royal Mail Online Business Account payments and, of course, helps sellers save time with Royal Mail collection services.
Click & Drop is available for the majority of Royal Mail UK and international services.
Connecting online stores to Click & Drop is as easy as one, two, three and once it is finished, helps sellers manage all their businesses in one place in regards to postal services, also enabling them to download their orders automatically.
There are also three different label templates for sellers to choose from (A4 Integrated label & dispatch note template, A4 Separate label & dispatch note template – with the option to have 1, 2 or 4 labels per page and 6 x 4 Separate label & dispatch note template) and clear details on how to prepare the items that need to be shipped ready for handing over to a collection driver or at a Royal Mail Post Office.
Another interesting option is the Scan & Print, a special feature created to assist with the packing of the products that need to be shipped.
Compatibility, system requirements and customer help
If you'll want to use the Click & Drop tool for future integrated shipping, you should know that it's compatible with the latest versions of Chrome, Internet Explorer, Firefox and Safari, and can be used on both Mac and PC. To print your postage, you'll need to use the free Adobe Reader app.
The Click & Drop status page details all the updated brought to the app, helping its users be constantly connected to the service and to all the news related to it. We also recommend the Business Customers Help Centre as it offers all the information one should need before using the tool at its highest potential.