This is what Royal Mail said about their latest application, launched just a few months ago:
"After 8 years, we're replacing DMO with our new and improved Click & Drop® service. As well as being simpler, smarter and a lot more intuitive, Click & Drop® is future proofed – which means it will constantly update and improve to meet the growing needs of your business."
Well, will this be enough to help you manage all your orders?
I will explain what Click & Drop can actually do for you.
For starters, you can add up to 10 platforms, including eBay and Amazon or you can import your orders via CSV files.

Once the orders are in, it will be easy to create your bookings, create labels, send tracking details and despatch your orders.
So if you are only looking to print your labels and get tracking numbers, then yes, Click & Drop is the best choice considering that it comes free of charge (included in the Royal Mail deal).
But what if you need invoices? What if you need a picking list or a packing list? Unfortunately, as of now, these are unavailable.
This is where Just Ship IT will excel, because it is a proper order management tool.
Besides the fact that you can add multiple platforms, such as eBay, Amazon, and over 10 e-commerce website solutions, you can also add multiple carriers, so you are not bound to only one courier.

Once your orders are in, you can print invoices, standard labels, as well as labels with tracking numbers. The picking and packing lists will help you speed up the process of packing.
Once your products are ready, you can despatch your orders on all platforms, with tracking details included.
While using Click & Drop, you can create and book shipping only for Royal Mail, whereas Just Ship It can create labels for more than 20 different couriers.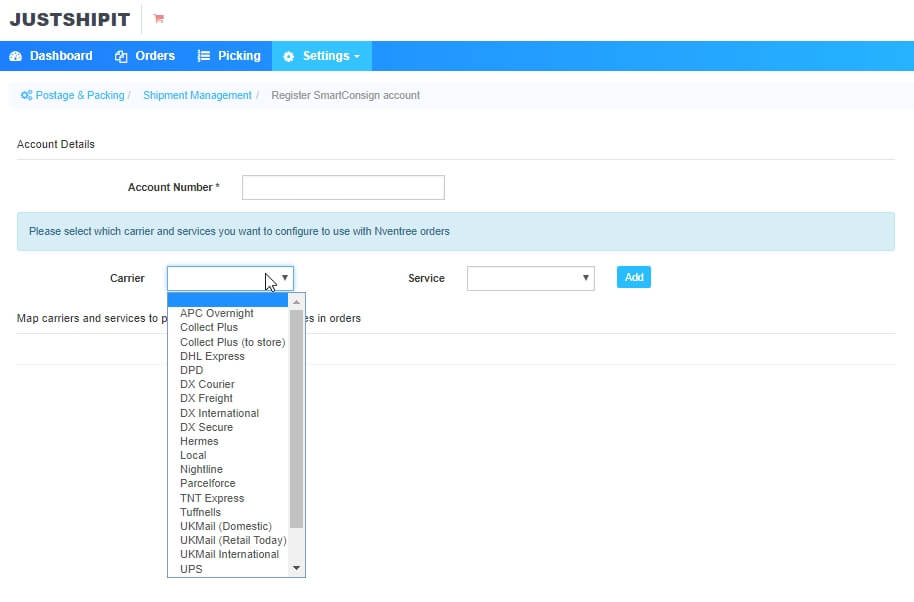 Adding a more personal touch to your sales is always a priority as this will generate return customers. Just Ship It can send out custom made emails automatically once an order has come in or it has been despatched.
With Click & Drop you can integrate to only just a few types of websites, whereas you could easily integrate them in Just Ship It and with just a few clicks you can export hundreds of orders to a CSV file and import them into Click & Drop. This way you will be able to manage all your orders from all your platforms in one place.
Let us know how can we help.